Share content with colleagues and other professionals
The feature "Share on" is available on all detail pages of the LUMITOS portals There are numerous social networking and microblogging communities that allow you to forward news or other information items online in order to share and discuss them with colleagues and other professionals. Did you know that you can do the same with the contents of the LUMITOS portals? All it takes is a mouse click to send interesting content that you have found on our portals to Twitter or another social community on the internet. Posting an interesting news item about a new product or a useful whitepaper takes just a few seconds.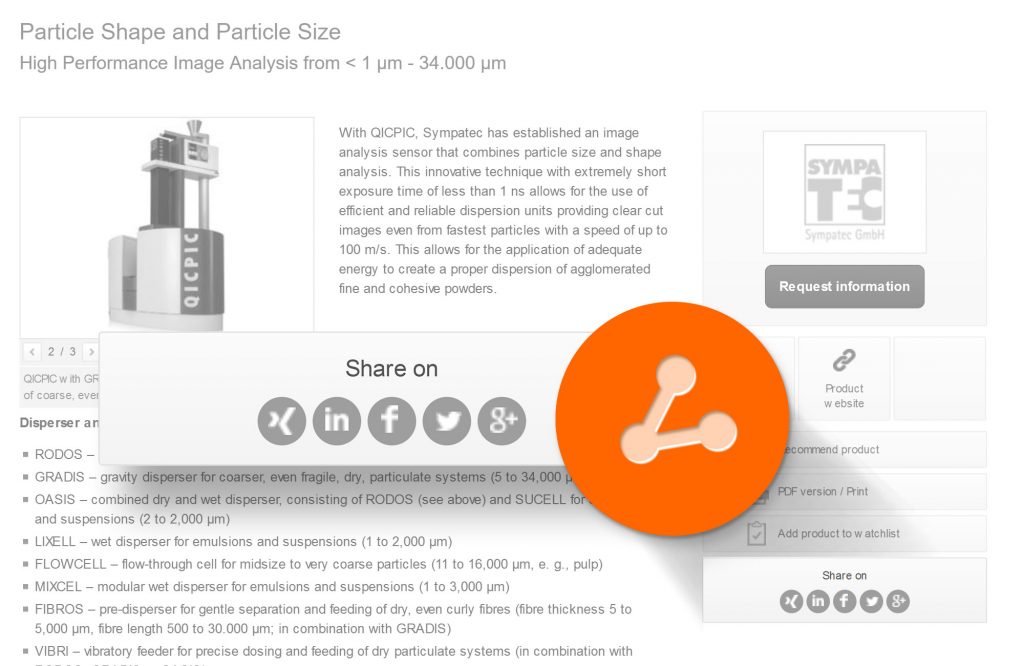 Here's what to do
---
All detail pages of the LUMITOS portals offer the opportunity to send their content to LinkedIn, Xing, Twitter, Facebook and Google Plus. The contact section on the right allows you to request further information, recommend the content, save it to your personal watchlist or print the page's news, product or event description. Directly below the contact section you can find the symbols of the most popular social networks – simply select, click and post. The page's content is available immediately to the community of your choice and can now be disseminated and commented.