Set up search subscription
Subscribing to a search you have performed on a LUMITOS portal is a simple, convenient and clever way to stay updated on technological subjects that interest you. A lab instrument is launched that you might consider purchasing? Competitors of your company plan to merge? An interesting whitepaper is published? Whenever there is something new on your subscribed subject you will know all about it without having to search again. All you need to do is select the subject on which you want to stay updated. Everything else is done for you automatically by our search subscription service.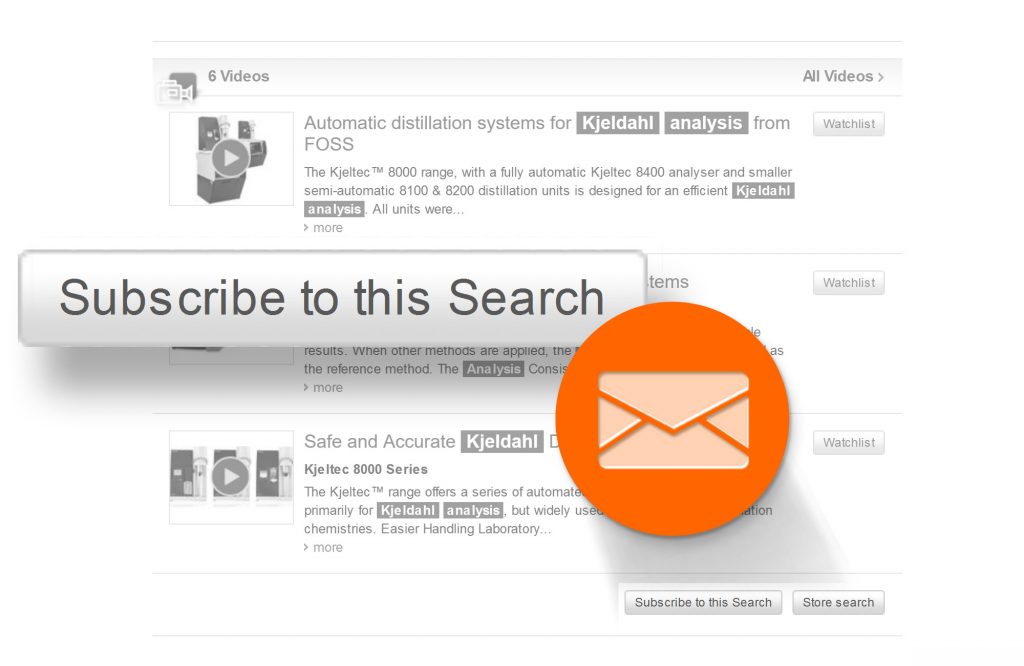 Here's what to do
---
1. Enter a search term of your choice into the search field
2. Click on the button "Subscribe to this search" at the bottom of the results listing
3. Enter your e-mail address and click "Subscribe" From then on you will automatically receive an e-mail whenever there is new content to match your search. This service is free of charge and can be canceled at any time.